Atelopus spumarius
Class Amphibia - Amphibians » order Anura » family Bufonidae - Toads - Duméril and Bibron, 1841
Atelopus spumarius - Cope, 1871
Size male: 26 - 29 mm.
Size female: 31 - 39 mm.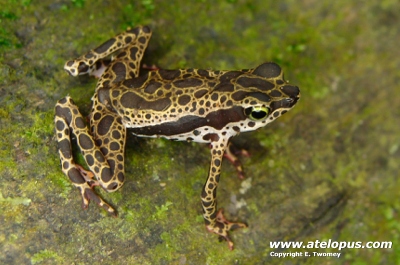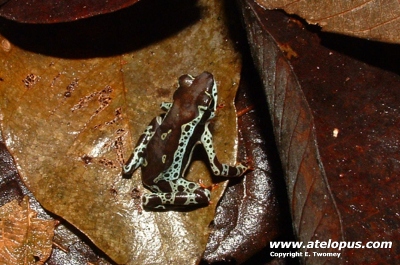 Atelopus spumarius - male. Population Iquitos - Peru.                                                       Atelopus spumarius - male. Population southern Tahuayo - Peru.
Geographic Range
Native to Peru.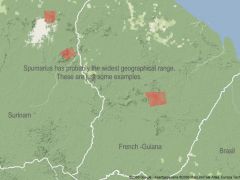 A few localitys of the huge Geographic range.


Population
This species is reasonably common at a number of localities, and there is little evidence of a decline. However, at Filo de Santa Rita, Provincia de Colón, while relatively abundant in October 2000, only one individual was seen in December 2002 (R. Ibáñez pers. obs.).


Habitat
This is a terrestrial species inhabiting tropical lowland forest. Breeding and larval development takes place in forest streams. Forest - Subtropical/Tropical Moist Lowland Wetlands.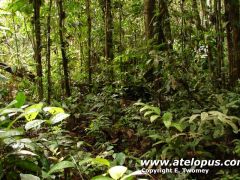 Habitat for Atelopus spumarius, Peru.
Sources, references, more information & links
Roy W. McDiarmid (1971) - Comparative Morpholgy and Evolution of Frogs of the Neotropical Genera Atelopus, Dendrophryniscus, Melanophryniscus and Oreeophrynella. PDF accessible.